It's time for some real talk, y'all.
I've always been very critical of Mercer Island. For those of you who aren't familiar with it, it is most easily described as the 1% – doctors, lawyers, entrepreneurs – you name it. Wealth isn't glamorous, it is a requisite. I was born and raised here; it is the only home I have ever known.
After I graduated college, I moved to South Seattle and have been living and working here since. In these last two years, I have seen what I considered "true adversity." My definition of true adversity has been fairly simple: poverty. I work with families who can't feed their children, who work four different jobs, who move into new apartments every month. If only they had financial stability…all their problems could be solved…right? In my mind, money absolved poverty, pain, and adversity. Therefore, rich people don't have "real" problems – they can't.
It was only in the last few weeks that I realized how completely wrong I have been. I am 23 years old, and I have attended more funerals than weddings. Almost all of them have been peers of mine. These weren't car accidents or other freak occurrences. These were deaths caused by drug overdoses and depression.
I want to take a step back for a moment and note something truly incredible and unique: the community of Mercer Island. One of the best parts about growing up on the island was the strong bond I fostered with my classmates. We shared both diapers and graduation gowns together, and everything in between. My best friends from preschool are still my best friends today. I can't imagine ever being as connected to anyone as I am to these people. We grew up together, dealt with hardships together, and have been there for each other time and time again. Mercer Island brought me to these amazing and life-long friends – I am eternally grateful for that.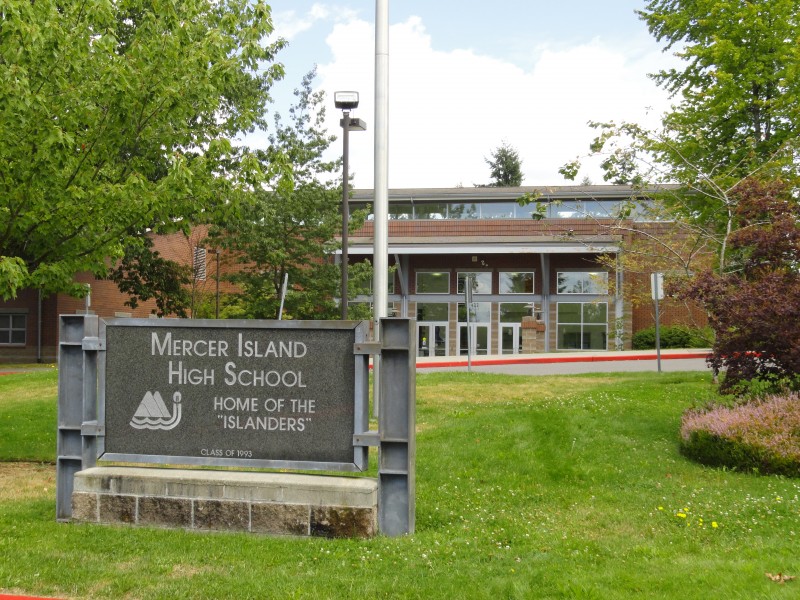 I recently attended the Mercer Island Youth and Family Services Annual Breakfast with a bit of a chip on my shoulder: What could this fundraiser possibly be for? We don't have any REAL problems. This money could be used in communities that actually need it….
How wrong I was – I walked away from this breakfast deeply moved by its message, which was this: our children are hurting. They are under intense stress and aren't able to cope with it in a healthy way. The keynote speaker, Dr. Kevin Haggerty, talked about the island's direct correlation between the pressure to succeed, the depression which manifests, and the excessive drugs/alcohol that kids turn to as a coping mechanism.
For most of you, I am sure this comes as no surprise. For me, it was an absolute aha! moment. Every community has its own unique problems, regardless of wealth. Wealth does not negate adversity; it redistributes it. I am no exception to these struggles – depression and drug/alcohol abuse have been some of the darkest times in my life. If I didn't have family and friends who fought for me, I don't know where I would be today. I have been extremely fortunate to have always had advocates who saw problems before I did and helped me work through them. This is true wealth. 
Unfortunately, getting help is not always straightforward, simple, nor detectable. The theme of the breakfast was the following rhetorical question, which has really stuck with me:
If Islanders don't help Islanders, who will?
From the outside looking in, we have it all. From the inside looking forward, there is a lot of work to be done.
The sad reality is that these struggles are easily kept under wraps and often normalized. We can't keep laughing off the blackouts. We can't keep hoping that tomorrow will be the day we pull ourselves out of that dark place. We need to act. We need to do something.
My challenge to all Islanders is this: Give back to the community that raised us – in whatever way we can. It is so powerful for us to come back to Mercer Island and give the support that we once needed and/or received. No one understands these hardships better than those who experienced it themselves. Here's a few simple things we can do:
Stay up to date with Mercer Island events.
Donate your time and/or money to MIYFS.
Volunteer for an upcoming project.
Do you know an islander who might need help? Be their advocate.
I am writing this post from a place of profound grief for the lives I've seen lost. I am also writing from a place of profound inspiration and desire to enact change in the beautiful city that raised me. Mercer Island and the community it fosters will always hold a dear place in my heart, soul, and identity.
I'm done with funerals. I want weddings. I want life. I want change.